Dayton Rogers created the mold when we pioneered the short-run metal stamping process. Since then, we have grown to be a full-service metal stamping and metal fabrication supplier. Trusted by leaders in all industries, we continue to be the go-to metalforming resource for every project with four manufacturing locations in the U.S.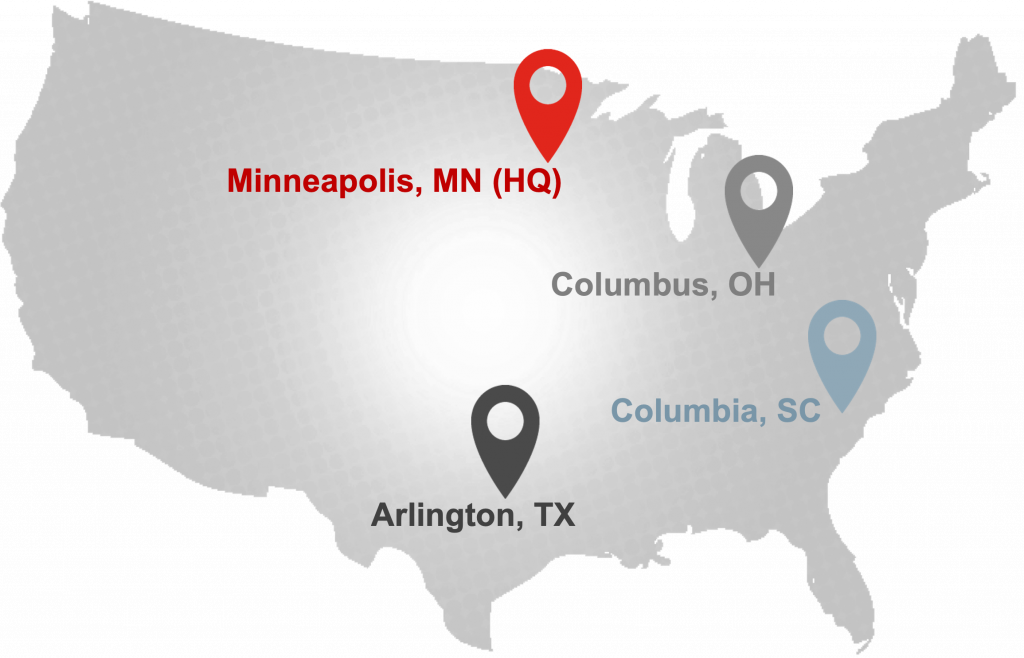 As pioneers in precision metalforming, Dayton Rogers introduced its vision of excellence in 1929 with a simple commitment – to create solutions that are integral to your success. Through the leadership, Dayton Rogers has core values, including:
• Being an Achiever – Goes the extra mile, dedicated to the completion, always helping, willing to tackle anything, hard worker, dependable
• Has Grit – Gives a shit, self-motivated, accountable, hungry for achievement, being invested
• Mentors Unselfishly – Great people skills, kind, approachable, gives credit where credit is due
• Continuously Improves – Progressive, open to change for the betterment of the company, being proactive
• Customer Focused – builds partnerships, steadfast, problem solver
Our niche is being and creating time-tested stamping and fabrication solutions. From metal stamping to welding and sheet metal fabrication, our brilliantly engineered solutions are innovative, affordable, and reliable. Through our skilled team, resources, and capabilities – four plant network Dayton Rogers provides parts integral to your program's success. Driven by the Dayton Rogers Difference, each department of the company works to provide a difference in how our clients experience manufacturing.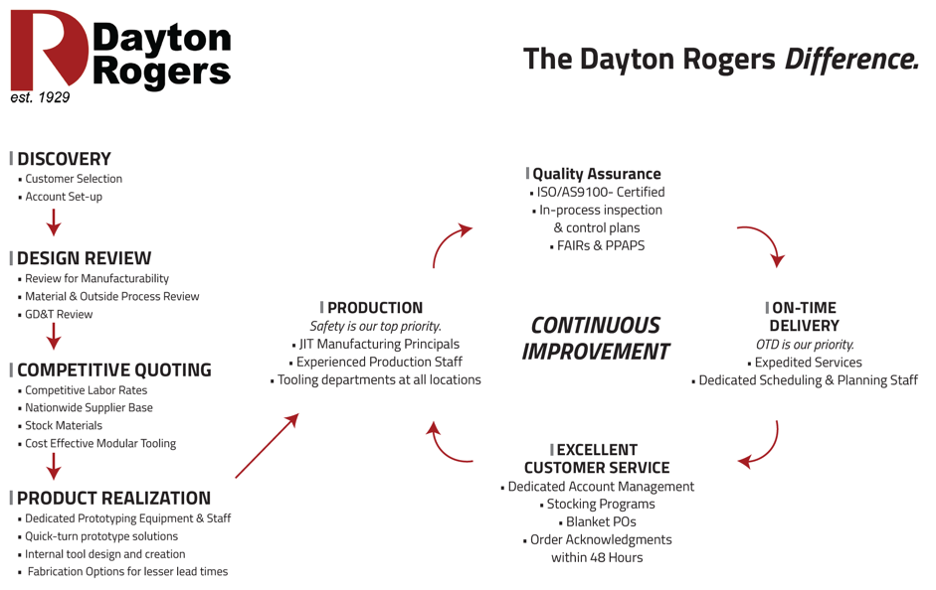 Check out this video where we talk about capabilities, striving for perfection, and driving towards complex, metalformed parts.
Want more information on lasers and all things metalforming? Get your FREE copy of the signature Dayton Rogers Red Book (2018 Metalforming Design Handbook: Cost Effective Design Principles). This powerful book is your resource for all things metalforming and stamping.
Dayton Rogers is your trusted resource for sheet metal fabrication, metal stamps, metalforming, and all your manufacturing company needs. Get a free quote today on your custom metal fabrication project.
We are Dayton Rogers. Building on experience. Unequaled Craftsmanship. Metal Stamping and Metalforming an Impact Now and into the Future.